Brush Creek Luxury Ranch Collection Launches Online Mercantile
Brush Creek Mercantile is an online shopping experience that offers guests the opportunity to bring their adventure home to their family and friends and introduces Brush Creek Ranch to enthusiasts who haven't yet visited the properties. The site features bespoke items, such as chef's knives, one-of-a-kind jewelry, pocketknives, leather totes, home décor, clothing and local Wyoming art… just in time for Valentine's Day!
To launch its e-commerce site, Brush Creek Ranch engaged industry veteran John Peters, who brings 30 years of travel and technology entrepreneurship, sales and marketing expertise to the team. He was formerly President of USA Today Travel Media Group as well as President of Mind Mashery; CEO of Tripology; and Co-Founder of Zeus Group, an international luxury travel company.
"Brush Creek Ranch has become an internationally recognized destination and we wanted to extend the experience into guests' personal world through products that would remind them of their time with us and introduce Brush Creek Ranch to those who've yet to visit,"
said John Peters, Managing Director of Brush Creek Mercantile. "We have hundreds of items, some of which have the Brush Creek Ranch brand logo, which is a more literal reminder, but others are more metaphorical and represent the true spirit of the West, like handmade luxury estate turquoise jewelry and handmade pocketknives and cutlery."
With Valentine's Day right around the corner, Brush Creek Mercantile has curated a special collection of items including a William Henry Kestrel 'Jigsaw' Pocketknife; a 1950s Vintage Squash Blossom necklace; and an original oil painting by local Saratoga, Wyoming, artist Lori Kostur (some of whose work features scenes from Brush Creek Ranch).
Other unique items available in the Mercantile include a three-piece Chef Knife Set by Town Cutler, the knives used by The Farm at Brush Creek's Executive Chef Angus McIntosh, and sterling silver bracelets and cuffs from Clint Orms Engravers & Siversmiths, as well as barware, tableware and apparel.
Most items on Brush Creek Mercantile are also available in retail shops on the property, so quantities are limited. New product lines will continue to be added to the site on an ongoing basis, including lifestyle, home décor, and custom ranchwear.
"For many of our guests, Brush Creek Ranch is the experience of a lifetime and they want a physical reminder of their magical time here and in the West," said Michael Williams, EVP and COO of The Brush Creek Luxury Ranch Collection. "We're thrilled to offer the Mercantile to help extend their vacation beyond the Ranch's gate."
To shop the Brush Creek Mercantile or for more information on the Brush Creek Luxury Ranch Collection, visit www.brushcreekranch.com.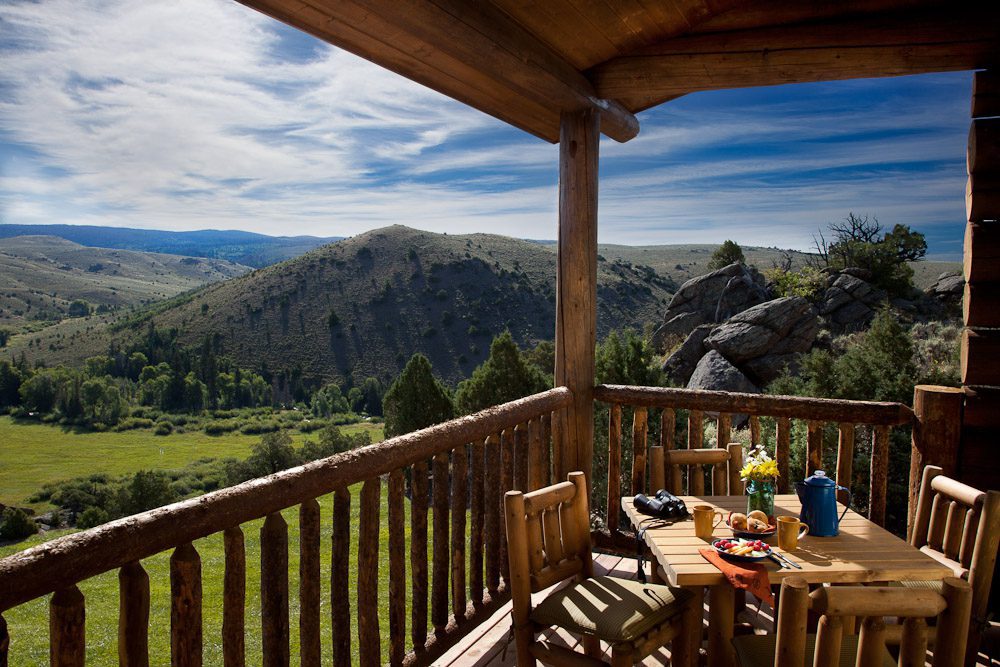 About Brush Creek Ranch
Brush Creek Ranch is a grand western destination offering an ultra-private collection of historic guest ranches set on a 30,000-acre working cattle ranch outside of Saratoga in south central Wyoming's North Platte River Valley and includes The Lodge & Spa at Brush Creek Ranch, Magee Homestead and French Creek Sportsmen's Club, each of which appeals uniquely to family vacations, adult romantic and wellness escapes, destination weddings and private corporate events. Offering an unsurpassed, all-inclusive luxury dude ranch adventure experience, Brush Creek Ranch provides a genuine Western spirit of hospitality and a vast array of outdoor activities that, coupled with an inspiring landscape and a dedication to sustainable ranching, come together to create a new icon in International luxury resort destinations. For more information about Brush Creek Ranch or to inquire about rates call (307) 327-5284, email guestservices@brushcreekranch.com or visit www.brushcreekranch.com. Brush Creek Ranch is managed by White Lodging.