10 Best Gift Ideas From The Ranch for Valentine's Day 2020
February 2020|Brush Creek Mercantile
Dedicate yourself to love and luxury this Valentine's Day with a unique gift from Brush Creek Ranch. We have curated a list of handpicked, romantic gifts that will delight the senses. Ship them directly to your door, or make it a Valentine's Day getaway by having your gift ready and waiting at your cabin when you arrive at The Ranch.
Shop HERE and keep scrolling for ideas.
1. Women's Chunky Twist Beanie
It's chilly in Saratoga in February; so don't forget to bring your hat! Better yet, gift them with a Brush Creek Ranch chunky knit beanie to keep the chill at bay. This stylish beanie is perfect for a hike on the trails as the snow gently falls, or for a relaxing après ski at Green Mountain. The beanie is knit from rich burgundy yarn and is capped with a playful pom. A tasteful leather patch embossed with the Brush Creek Ranch logo adorns the front of the roll cuff. Also pairs beautifully with our Women's Nano Puff Jacket.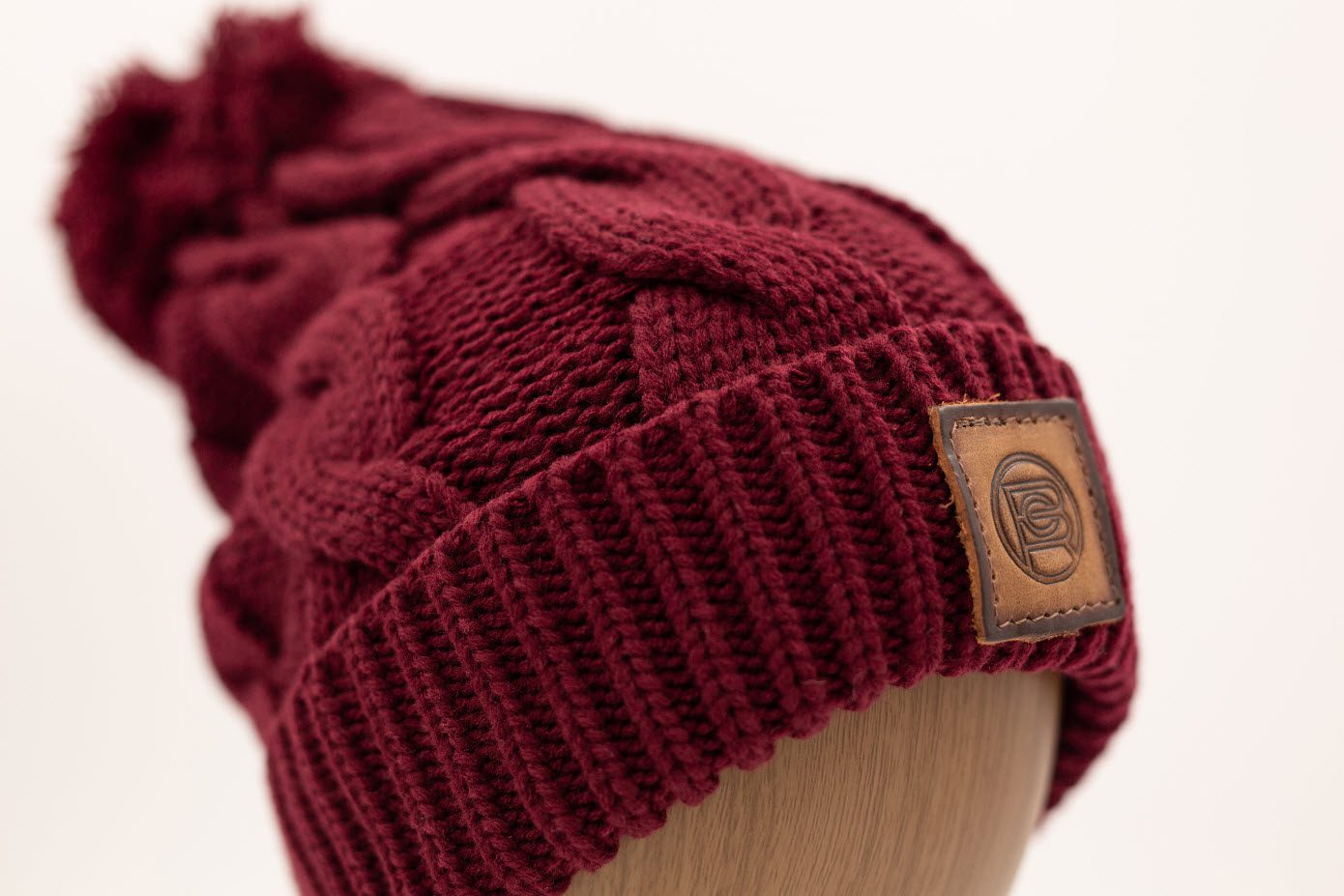 2. 1960's Zuni Bracelet
The bohemian allure of classic Southwestern jewelry is finely captured in this 1960s Zuni Bracelet. Crafted from Sterling silver and ornamented with an exquisite Sleeping Beauty turquoise, the bracelet's unique setting allows the turquoise to drape over the wearer's hand. A delicate sterling silver leaf enfolds the stone.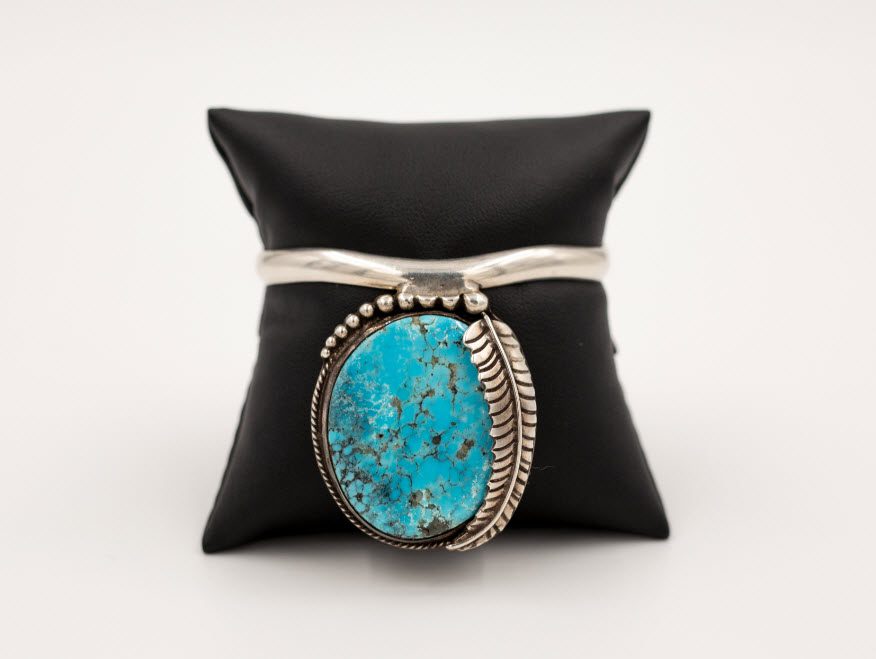 3. Spearpoint 'Buffalo Nickel III' pocketknife
Commemorate your time in the American West with a gift of the Spearpoint 'Buffalo Nickel III' pocketknife. Part of our Brush Creek Ranch collection, this hand-forged pocket knife features a mesmerizing swirl of colors from the unique, heat-blued 'twist damascus' steel, as well hand-carved sterling silver scales and a truly unique inlay of authentic buffalo nickels minted in 1913-1938. A handy, 3.25" deep-belly blade is unlocked with the push of one-hand button lock that features spinel gems. This pocket knife is truly a thing of beauty (and practicality) that your partner will cherish for years to come.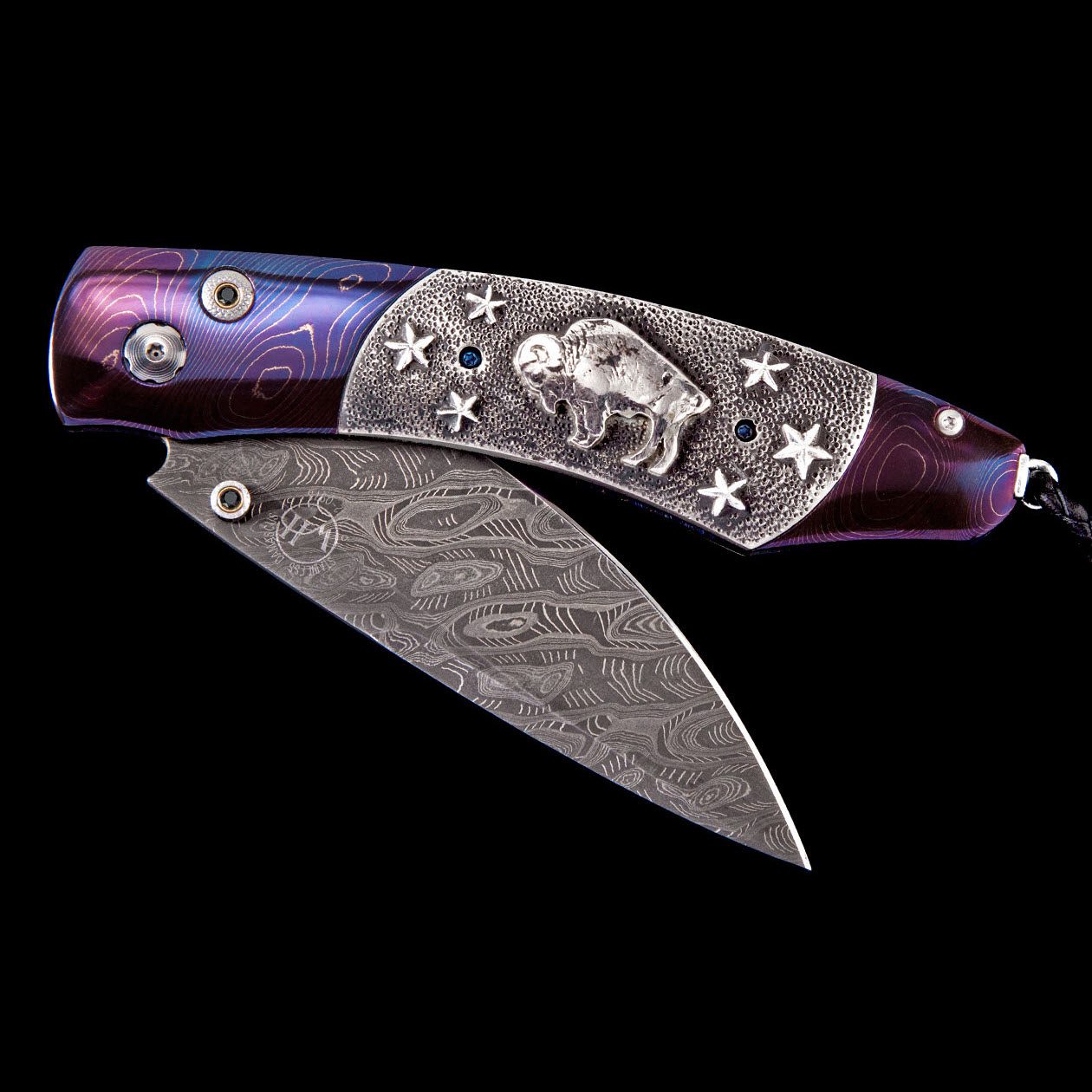 4. Brush Creek Ranch Whiskey Glasses
Have a drink with a classic set of whiskey tumblers etched with the Brush Creek Distillery insignia. Sip your favorite spirit by the fire in one of our luxury ranch accommodations and toast to another beautiful year together as the wind blows past on the plains of the American West.
5. Cashmere Throw Blanket
Cuddle in together under our 100% pure cashmere throw. Available in three tasteful colors, this 50" x 70" blanket is ideal for a brisk evening curled up with your favorite book, or to extend your relaxation after a visit to the Trailhead Spa. Plain weave with a watermark effect and finished with cashmere self fringes, this Cashmere Throw Blanket will be a well-loved Valentine's Day gift.
6. The Tribal Skull: Carved Cow Skull
Decorate your home with the atmosphere of the American West with this unique art piece. This authentic, hand-carved cow skull is decorated with intricate curls and patterns to emphasize the depth of the bone and draw attention to the finely tuned shape of the skull. Black, curving horns offset the warm white of the natural bone, creating a magnificent centerpiece.
7. Oxford Leather Tote Bag
Simple and elegant, this genuine, full-grain leather tote by is the ideal gift for the women on the go. Available in two colors, this Oxford Leather Tote is generously sized with handy interior pockets and will withstand the years while aging beautifully.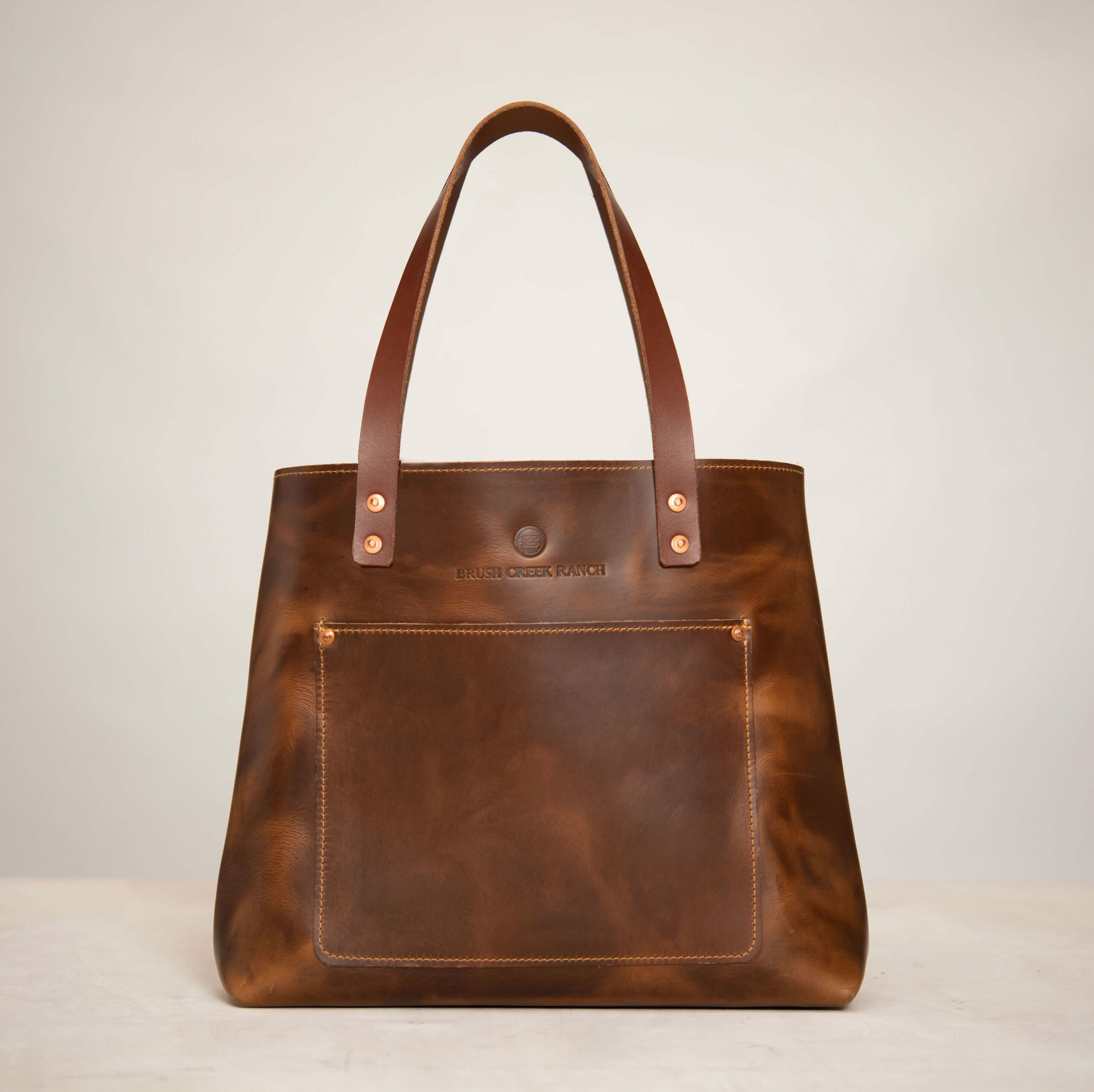 8. Men's Reggie Jacket
Keep him warm on chilly evenings with a stylish Reggie Jacket. Constructed of warm wool, this button-snap closure jacket is ideal for early fall evenings. Features a subtle Brush Creek Rank insignia on the shoulder and relaxed fit for easy wear.
9. Cabernet Kingman Pen
You'll have plenty of reasons to put pen to paper with this limited edition William Henry Cabernet Kingman pen. This exquisite roller-ball pen is made of aerospace grade titanium and aluminum, and features a barrel wrapped in 'Zinc Matrix' Kingman turquoise and the pocket clip is set with a diamond.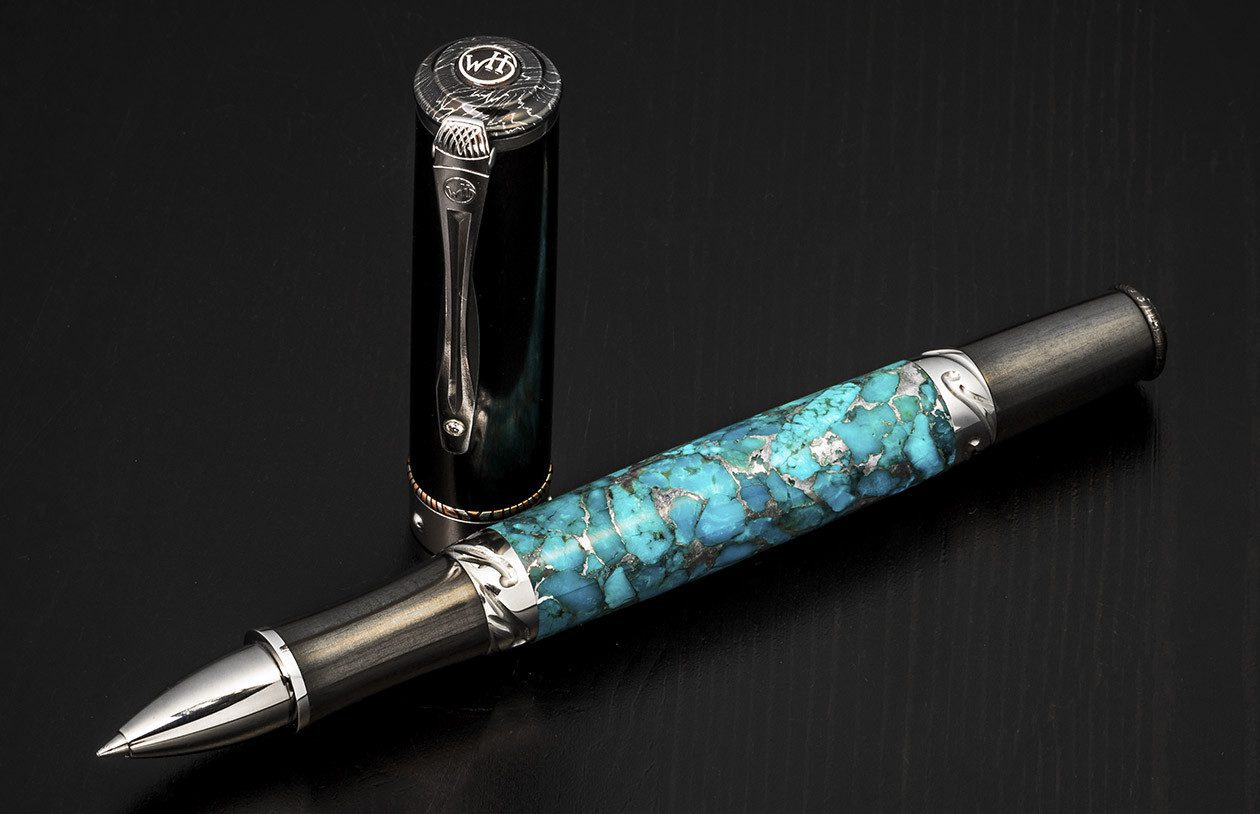 10. Steak Knife Set
If we've had the pleasure of serving you dinner, you know that we take our beef seriously. Continue to enjoy the experience at home with this set of Town Cutler steak knives. The blades are forged from AEB-L stainless steel, and the robust handles are crafted from stabilized Buckeye Burl. The only downside is they don't come with our 100% American Wagyu, so be sure to stay for dinner!