Modern Treasures
January 2020|Brush Creek Mercantile
Discover one-of-a-kind treasures and handmade items at Brush Creek Mercantile. Choose from a myriad of apparel, home goods, jewelry, and barware. With everything from sweaters and pottery to exotic handmade pocket knives and elegant leather bags. We have unique items to make your next special occasion unforgettable.
We've partnered with some of the most well-respected artisans in the country to offer exclusive and rare items. We are proud to have William Henry as one of them. William Henry has spent years crafting some of the most unique knives, jewelry, and pens from incredible and exotic materials.
For example, the extremely rare Monarch 'Mammoth' features a hand-engraved frame with 24K gold & copper inlays by Alex Ostrogradsky, as well as inlaid with fossil Woolly Mammoth tooth. The blade is hand-forged Damascus by Chris Marks, and the button lock and thumb stud are set with spinel gemstones. This and all of our William Henry pieces are unique and heirloom quality.
The Monarch is a simple design that is easy on the eye and effortless in hand; the elegant shape of the handle on this design is also an ideal canvas to showcase fine hand-engraving or exotic materials. The 'Mammoth' shows the rich and unique synthesis of the elegance, function, and superlative artistry that is the hallmark of William Henry's work.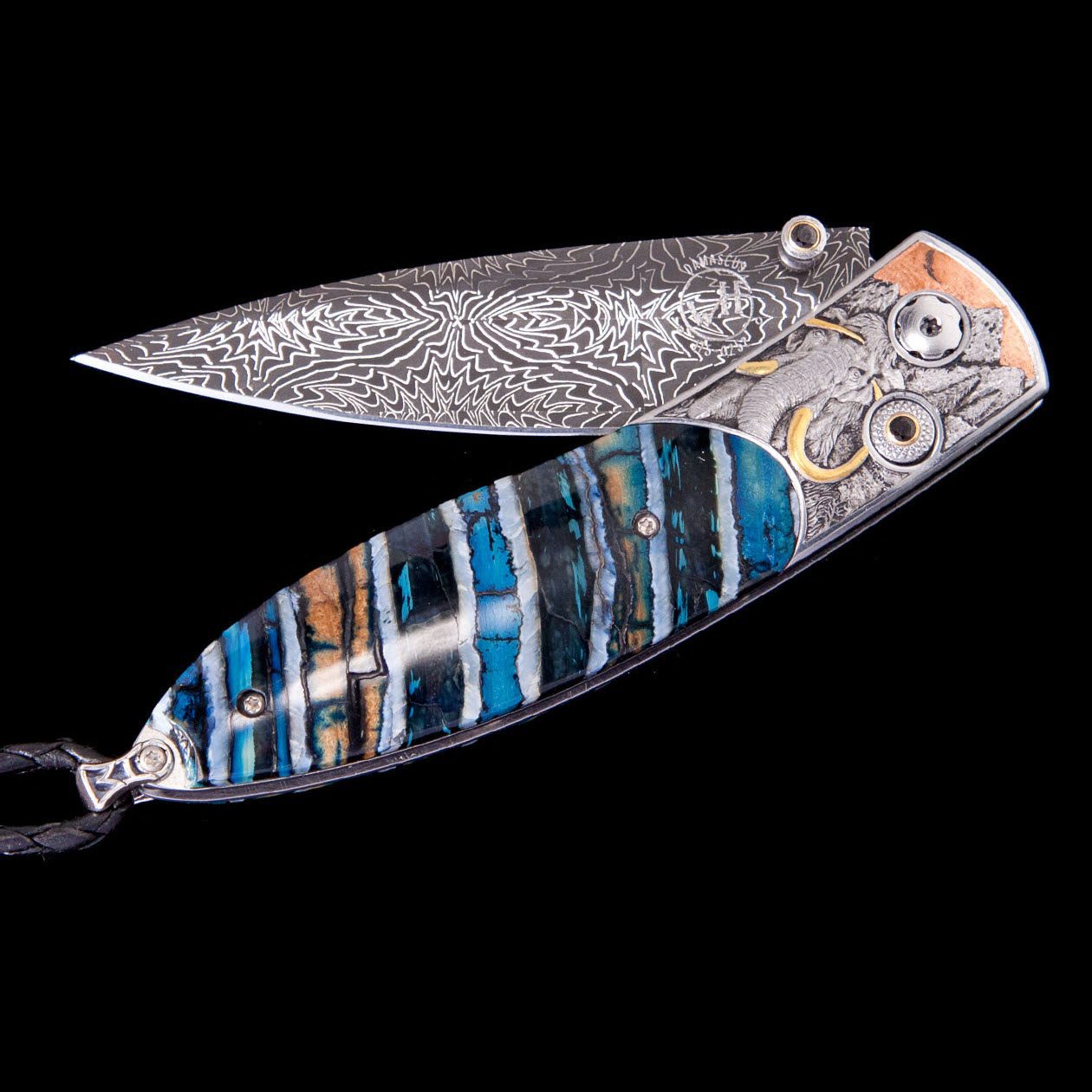 What home is complete without an assortment of gorgeous, handmade goods that each tell a unique story all their own. A variety of magnificent pottery accents any living space with beautiful and practical hand-thrown mugs, bowls, and dishes.
Contemporary, sleek, and modern, this smaller version of the Rocky Bottom bowl is great as an accent piece, for fruit, or as a serving bowl. Named after its textured appearance, each bowl is hand carved and glazed, making each unique and distinct.
Brush Creek Mercantile also offers a wide variety of stunning jewelry. Choose from breathtaking sterling silver bands, unique bead bracelets crafted with exotic materials, and a beautiful assortment of turquoise and silver pieces.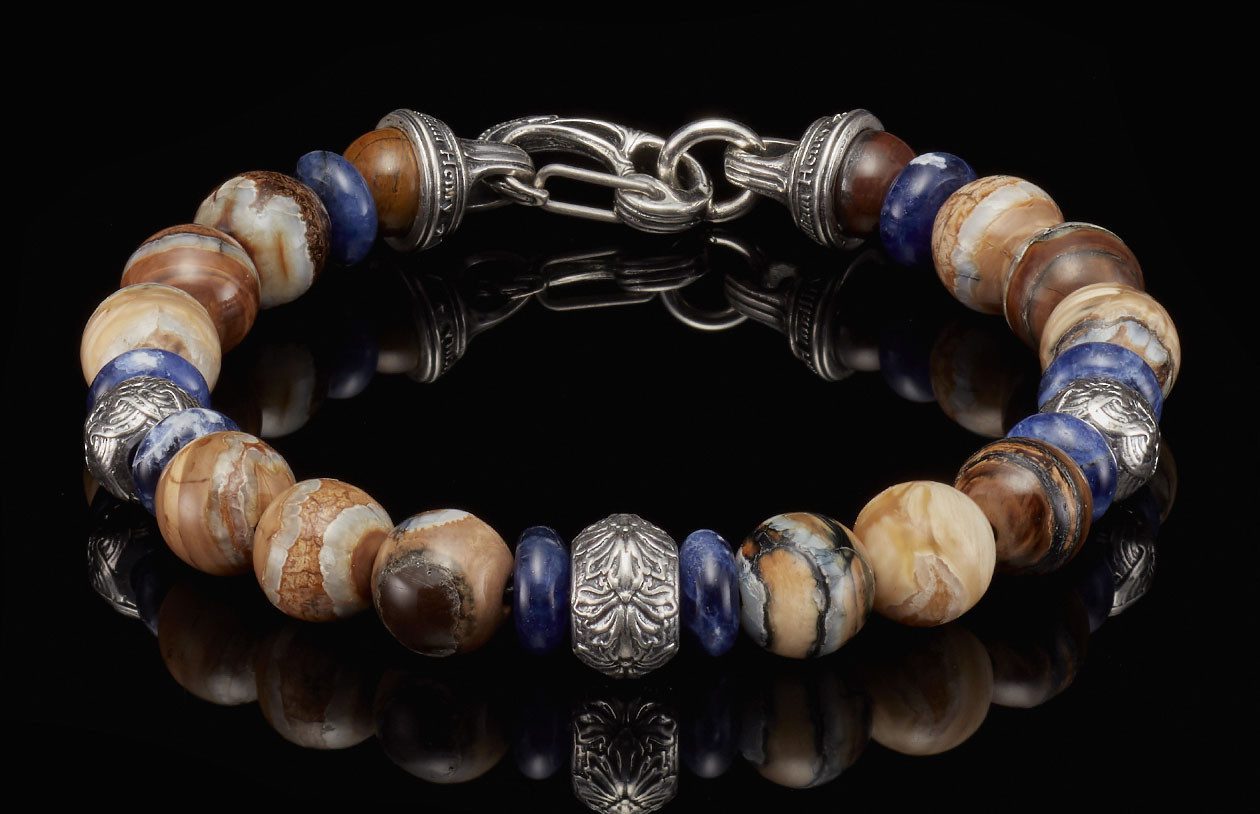 This bracelet features gorgeous beads crafted from the molar tooth of a Woolly Mammoth, found on the seafloor after 10,000 years. Each bead is polished by hand, and no two are alike. Hand-matched and strung together, the effect is remarkable. Accent beads in sterling silver and Sodalite, with a sterling silver clasp.
With all these awe-inspiring options, Brush Creek Mercantile is the one-stop-shop for all of your gift buying needs or to pick a little something for yourself. Check back often for new items that appeal to every preference. Stop by our location at The Farm at Brush Creek or visit the Brush Creek Mercantile Website linked below.