Need a Vacation? Here's Your 2019 Summer Escape Plan
April 2019|30,000 Acres of Limitless Possibilities
It's easy for life to become an exhaustingly monotonous routine leading to burnout. Meeting the day's rigorous demands can be taxing. Take a break and spice things up. Here's a vacation idea for the family, or as we'd like to call it, a much-needed 2019 Summer Escape Plan.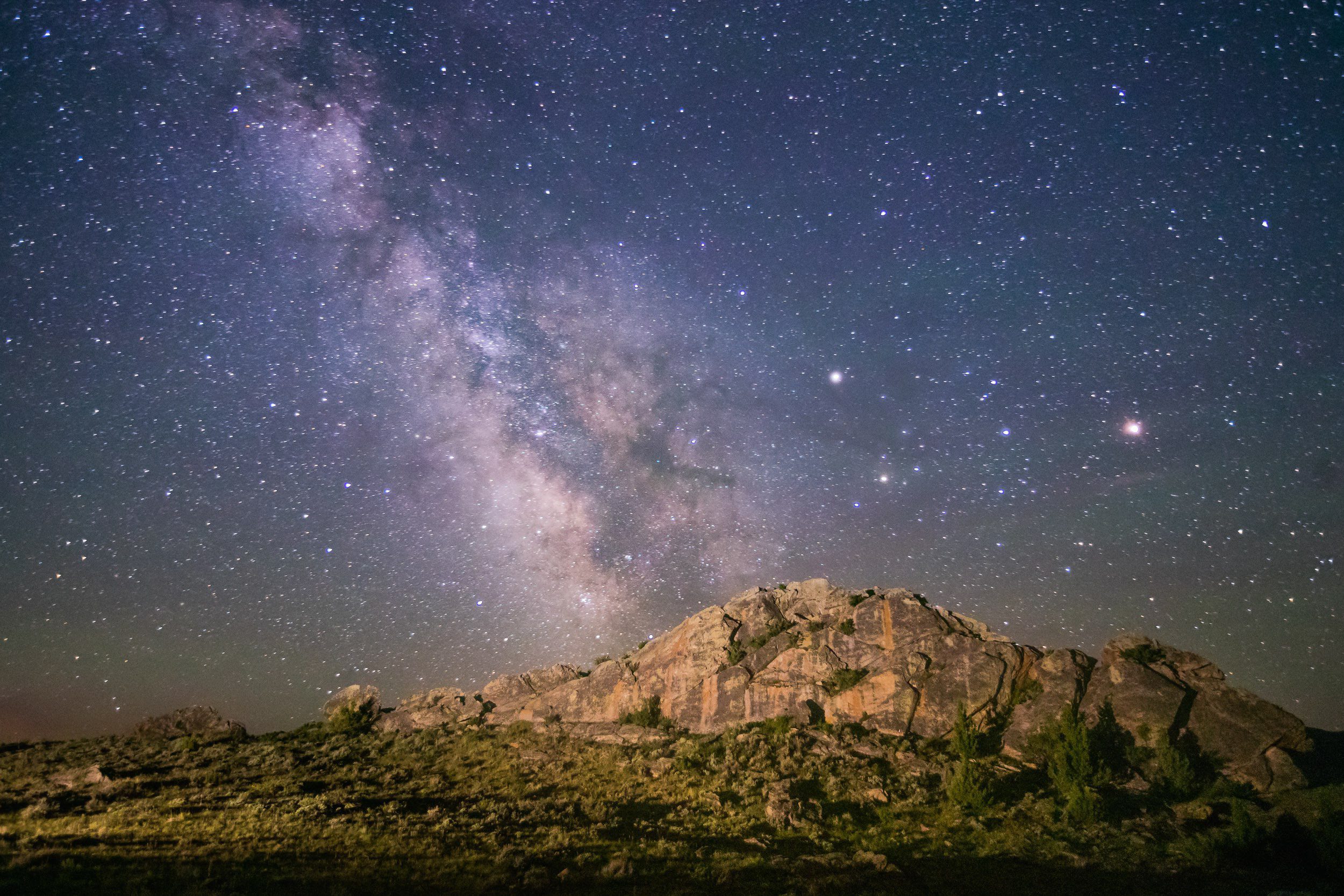 Start Exploring. Create Lifetime Memories.
Mountains spanning the horizon. Animals roaming green hillsides. Night skies so clear, millions of stars shine bright. Our little slice of heaven will leave you speechless. We're a bit biased, but some of the nation's greatest lodging can be found on our property. And guests have access to over 40+ experiences spanning our 30,000 acres. Whether you come alone, with family, or with friends, there's always something amazing to do here. There's even an entire program dedicated to educating little ones, called the Lil' Wranglers. Here are a few other impressive things worth noting before booking your stay at the Lodge & Spa.
Activities For Everyone, Under the Western Sky
Take the afternoon to kick up some dust and traverse Wyoming's phenomenal territory on horseback. If riding is an entirely new experience for you, rest in the fact that The Ranch's activities possess a wide range of difficulty levels. Regardless of whether it's your first time, or you're an expert seeking to hone your craft, our 55 miles of trails and 28,000 sq. ft. equestrian arena are yours for the taking. Cattle drives, team penning, barrel racing— it's all here.
If you're wanting to push your physical limitations, hike to the peak of the legendary Medicine Bow, or you simply blaze its nearby trails by ATV. It's said that tribes coveted this national forest's Mountain Mahogany for the construction of their bows and medicinal ingredients for annual, ceremonial powwows. When settlers began interacting with these tribes, a hybrid speech was forged among them. The tribe's activities in the forest became known as "making-medicine" and "making-bow", resulting in the area being called Medicine Bow by locals.
Falcon Peak Overlook is another amazing location on property. It's a 1,000 sq. ft. platform firmly planted on the edge of a cliff with scenic views of the Sierra Madre Mountains and North Platte Valley in the background. It's perfect for yogiswanting to center their focus and detox from life's busyness. And if yoga isn't your preferred stress-relieving method, we have alternatives.
Blow off steam at the gun range. There you'll have the option of utilizing three different 5-stand set-ups, and long range rifle and pistol ranges. The strictest safety guidelines are enforced, and as with every other activity, no prior knowledge is needed to participate.
Make your evenings all the more memorable at The Lodge & Spa Saloon. Here you'll find a host of premier drink options, a poker table, billiards, darts and other games. And when morning comes, let the Trailhead Spa pamper you in preparation for the day's exciting adventures. Experience everything from massages and body treatments to salon services and wellness workshops— all of which has drawn inspiration from both indigenous ingredients and American Western tradition.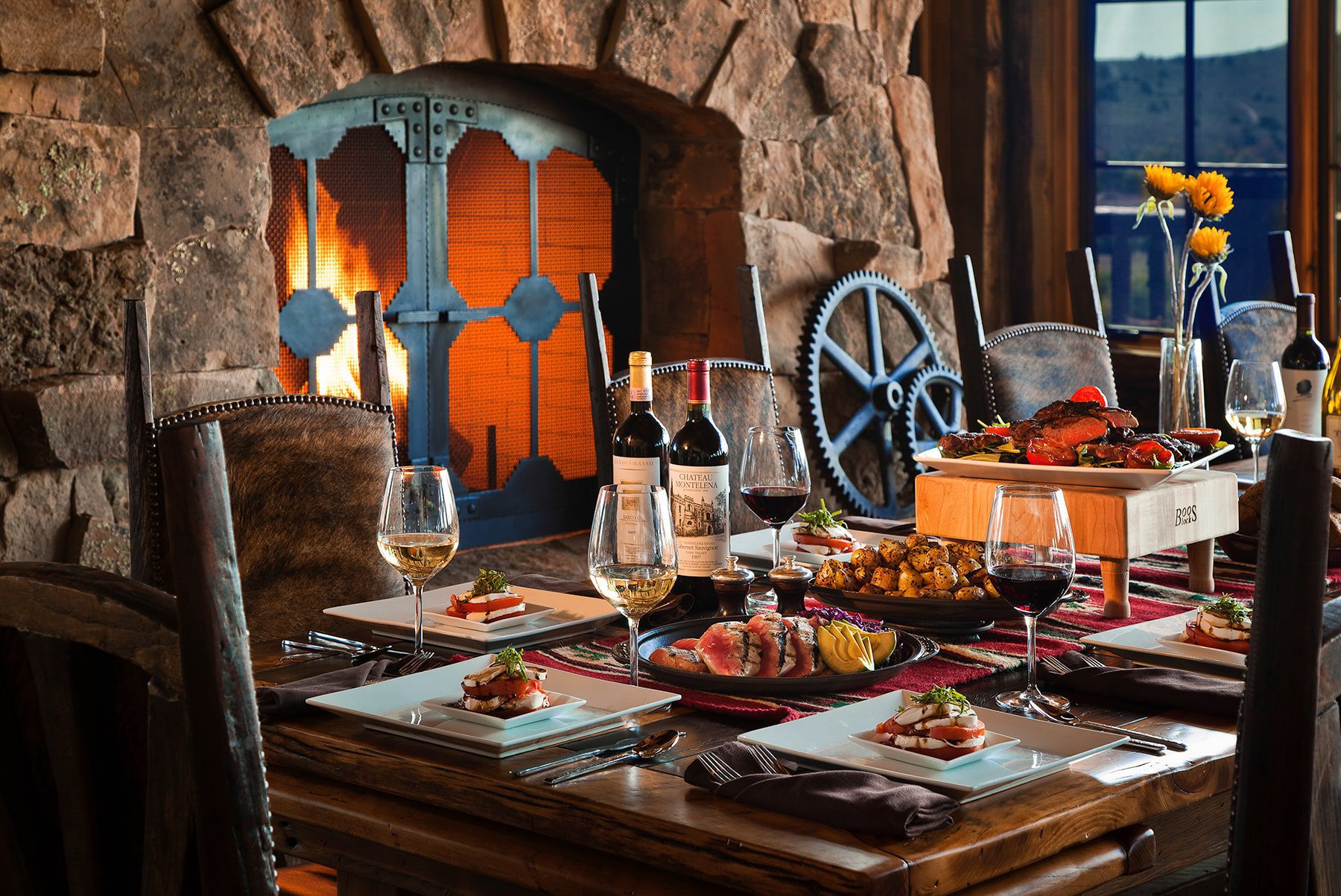 Out-of-This-World Cuisine & Phenomenal Accommodations
The culinary masterpieces crafted on property by Executive Chef Daniel Grunsbeck are one of the many reasons guests find their way back to the Ranch, and with Angus McIntosh ready to serve up delicious meals at the much-anticipated Cheyenne Club, it's only going to heighten the frequency of return visits, wedding bookings, and corporate outings.
Brew Masters, wine-sommeliers, distillers, foodies, and event-planners seeking to experience The Farm's world-class amenities this summer will be able to stay at The Lodge & Spa's amazing accommodations. Whether you're staying at the Trailhead Lodge, cabin suites, or cabin residences, the architecture is absolutely stunning. Their design and aesthetic harkens to the rich heritage upon which the Ranch is founded, and they're completely outfitted with modern accents. To view rates and begin planning your stay, contact Brush Creek's concierge team. Consider it the first step in enacting what could be your best summer yet.