Group Getaways for Western Adventure
June 2019|Unique Experiences in Wyoming
Brush Creek Ranch is 30,000 acres of stories and memories just waiting to happen. Participating in one of the dozens of group activities we offer among our three unique all-inclusive ranch properties means there's something for everyone to enjoy. Offering a wide variety of immersive experiences, guests can channel their inner cowboy on a cattle drive, fly-fish the blue ribbon waters of the Platte River Valley, or enjoy western dancing under the star-lit sky.
As part of the Brush Creek Ranch Collection, guests have three lodging options including The Lodge & Spa at Brush Creek, Magee Homestead and French Creek Sportsmen's Club. Each property is uniquely tailored to your groups' preferences and can host a range of group sizes: everything from 10 guests at French Creek to 150 guests at the Lodge & Spa.
At Magee Homestead, enjoy a guided wine tasting with world-class sommeliers. Take your employees on a day of incredible corporate team building exercises at the Lodge & Spa's Rope Course. Relax with old friends while fly-fishing on the timeless Encampment River. Or design your own adventure. A recent corporate group planned an elaborate rancher scenario complete with costumes & horses. Our bright blue sky is the limit.
With the opening of The Farm, new and immersive experiences are launching this summer!
A New Season with New Group Adventures
The much-anticipated opening of an entirely new experiential culinary destination for Brush Creek Ranch is arriving. The Farm at Brush Creek is an experience that's redefining luxury. We wrote in a previous blog how each of The Farm's amenities complement the Brush Creek Luxury Ranch Collection. You can read that blog here.
The Cheyenne Club will offer guests the best the culinary world has to offer. Newly-weds will join hands for their first dances in the Saddle Barn. Guests will take in the amazingly modern, yet authentically rustic, aesthetics of Brush Creek Brewery and Distillery.
The Farm offers limitless possibilities to celebrate every meaningful milestone in a unique venue, regionally-sourced flavors expertly crafted meals by the hands of Chef Angus' team, and a myriad of interactive classes and educational tours only begin to scratch the surface.

Experiences Gathering Groups Everywhere
The Farm is revolutionizing group experiences. With the convergence of top talent, The Farm's new team is using their creativity and years of training to pave new territory for Brush Creek Ranch. The Farm is designed to host unique experiences for every group occasion.
From aromatic gins arousing the senses with hints of juniper and pine, to rums bearing strong earthy flavors, The Farm has set the bar for high quality spirits. Using fresh local botanicals from our Greenhouse and the surrounding land, Stephen Julander, the Lead Distiller at Brush Creek Distillery, is incorporating years of experience into his small-batch spirits. Groups will have the opportunity to tour the distillery and receive in-depth education on how each spirit is made, followed by tasting the distinctive notes.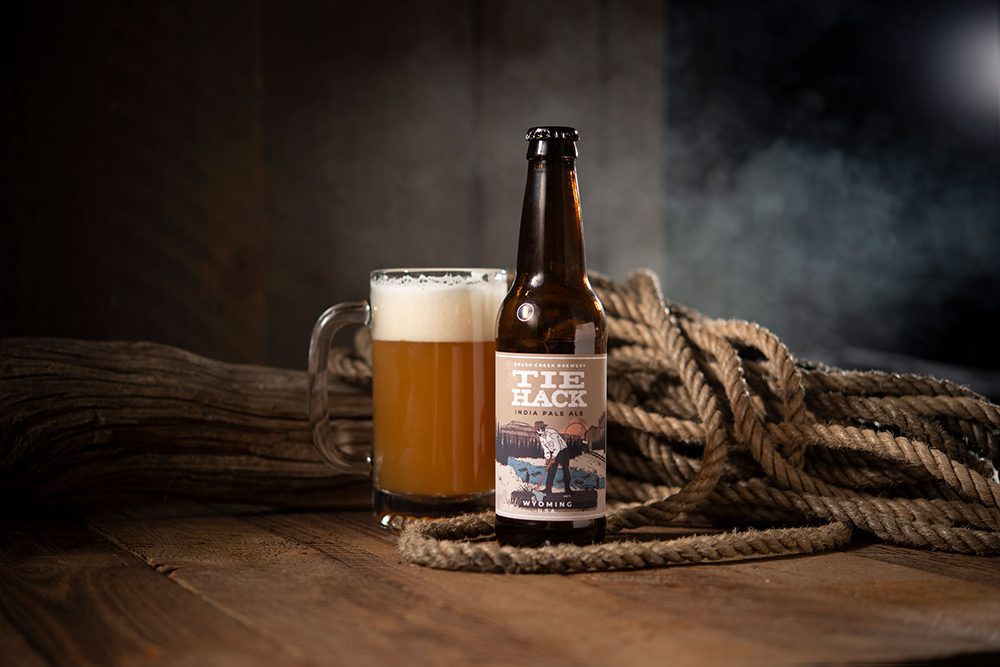 Educational Tours and Tastings
David Marcolongo, Lead Brewer at Brush Creek Brewery, will lead guests through every step of the brewing process— from the initial adding of hops to whirlpooling and fermentation.
These beers and spirits are also available for dinner at the Cheyenne Club, as is any of our 100,000 bottles of varieties and vintages from the 94 yard Brush Creek Cellar. Gretchen Allen, Lead Sommelier, will help you choose a wine tailored to your palate and preferences. Groups also have the opportunity to experience tastings, and sip the world's most elegant vintages. Other experiences at the Cheyenne Club include pasta-making course, the basics of butchery, and Iron Chef-styled team building exercises.
On-site Medicine Bow Creamery, offers fun for all with cheese tasting and making classes. Guests can even learn more about our ice cream made from fresh Alpine goat milk.
Celebrating Life
Brush Creek Ranch is full of experiences in which you and the people who matter most can make memories together. Whether it's a barbecue on the banks of the North Platte, catching a phenomenal Wyoming sunset from horseback, or partaking in a tour at one of The Farm's many amenities, an opportunity to create lifetime stories is here for you.