Where to Find this Hunting and Fishing Paradise
May 2019|French Creek Season Opening
The early settlers of our land were bred in hard work. They were gold prospectors, swinging pickaxes in search of precious metals. They were tie hacks, chopping away at beautifully-aged timber rooted along Medicine Bow's rustic slopes. It's this spirit of hard work we're known for at French Creek Sportsmen's Club, and it's not for the faint of heart. It's for adventurers, thrill-seekers, and conquerors.
World-class cuisine and accommodations can now be found here. Admittedly, we have a leg-up on the early settlers when it comes to this, unless, that is, you were a member of the historic Cheyenne Club.
But why is French Creek Sportsmen's Club specifically a sporting paradise? It could have catered to a host of other audiences. Why gear this ranch to hunters, shooting enthusiasts, and anglers?
The answer is rooted in Brush Creek Ranch's values of legacy, heritage, and tradition. It all comes down to history. The preservation of the western way of life.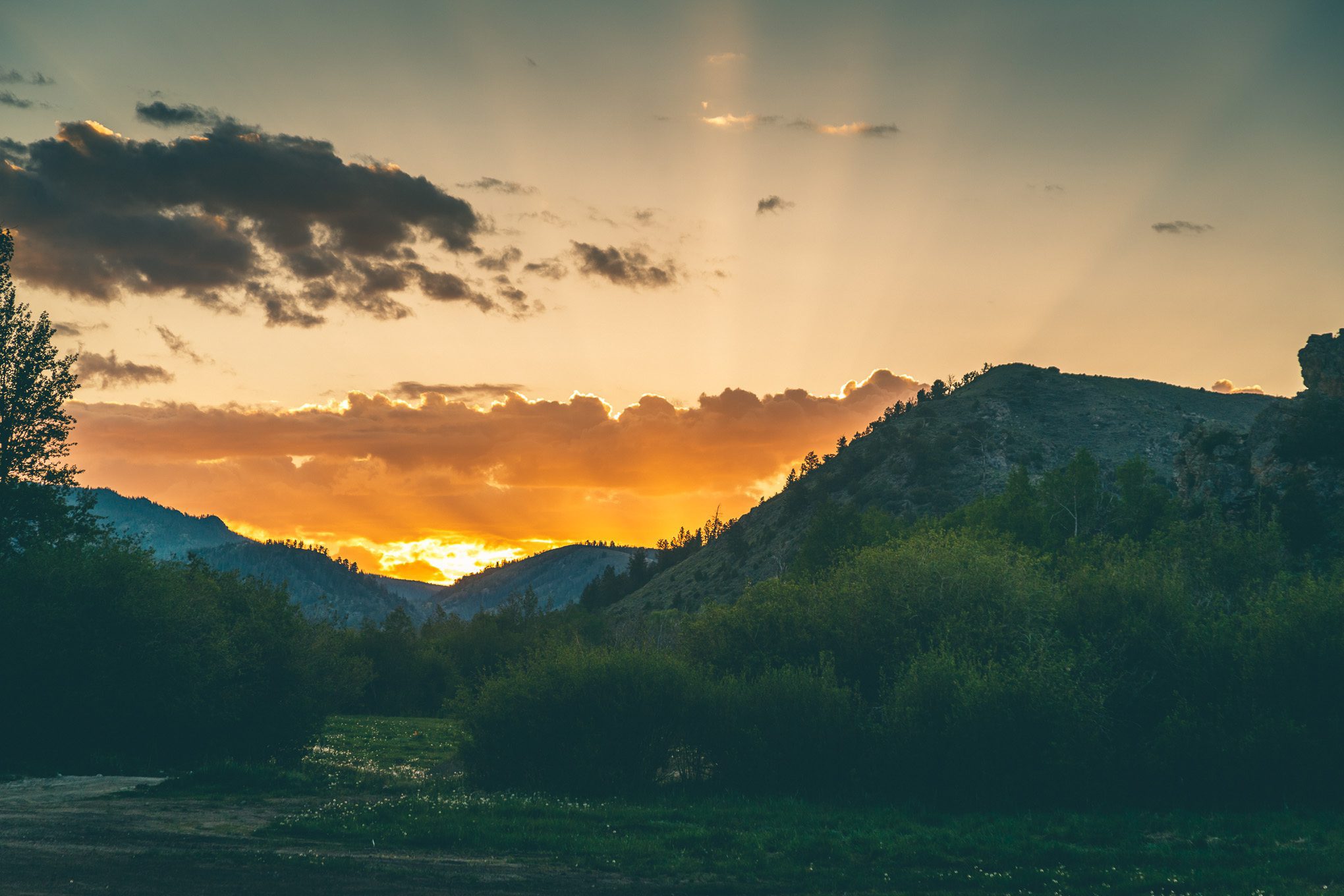 The Land Chuck & Millie Settled On
In the 1900s, Chuck Sanger and his bride Millie built their homes on the banks of French Creek Ranch, and opened a remarkable hunting and fishing lodge. It drew in the likes of Wall Street "tycoons" and even His Holiness, the 14th Dalai Lama of Tibet. Think of it as the modern equivalent of social media influencers flocking to the hottest, most relevant resort. Like Brush Creek Ranch.
Fast forward to 2016, and the ranch we now know as French Creek Sportsmen's Club is purchased by the White family. A ranch with the same vibrant mission still coursing in its veins.
Cast Your Line
The Snowy Mountain and Sierra Madre ranges in Southern Wyoming add to the quality of our hunting and fishing adventures. Their snowmelt feeds the North Platte River and its tributaries Encampment River, French Creek, Brush Creek, which provides an optimal ecosystem for thousands of Brown and Rainbow Trout. Come summer and fall, prolific aquatic insect hatches, such as Green Drake and Trico, make for some of the best fly-fishing in North America. Over 20 miles of exclusive private water across 30,000 acres of ranch land— all accessible via wade and float options while using our top-of-the-line Orvis-endorsed gear.
Perfect Your Aim
Gathering your hunting partners for a yearly shooting trip? Take them on a timeless upland hunt across 15,000 acres. Our well-versed guides will help you navigate the moderate terrain as you're hunting Pheasant, Chukar, and Hungarian Partridge amidst sagebrush, hay meadows, aspens, pines, cottonwoods and willow bottoms. Our highly trained pointers, flushers, and retrievers will assist you, adding to the overall authenticity of this traditional wingshooting experience. And if you're passionate about waterfowl hunts, they begin in late September.
If you're needing target practice before traversing the field, our world-class shooting facilities will help zero-in your aim. You'll have access to 5-stand set-ups, trap shooting, an immersive walking sporting clays course, and our long range rifle and pistol ranges with complimentary premium gear and ammunition. With an assortment of quality shotguns, semi-automatic revolvers and pistols, and scoped rifles in calibers and AR platforms, you'll have everything you need for memorable days with your cohorts.

Just Scratching the Surface
We haven't mentioned our English-style driven hunts, big game hunts, and waterfowl hunts. Depending on the season, you'll find these activities at French Creek Sportsmen's Club. Blaze the trails on horseback or ATV and then retreat to your luxurious log cabins outfitted with modern amenities. There's even a private clubhouse located on the serene edge of French Creek. Our all-inclusive rates include the ultimate comfort after a day well-spent in the field, with access to the dining, great room, stocked bar, billiards, outdoor dining, patios and firepits.
The hardest choice is determining the date of your retreat. All the logistics that comes after? We're here to help. Book now for your preferred dates.